Getting ready
Preparation is key in football. Getting ready for the game includes a solid meal loaded with carbohydrates and following a set routine. For some it may mean listening to music. For others, silent concentration reigns.
Warm-up & pre-game
Football is part physical, part mental. A well designed warm up routine prepares the team for the challenge ahead. Pre-game drills help get everyone on the same page.
Kickoff
The whistle. Hands up, get ready. Ok, here we go boys and girls.
Dominate
Expect to win. Expect to dominate. Have some fun with it, too.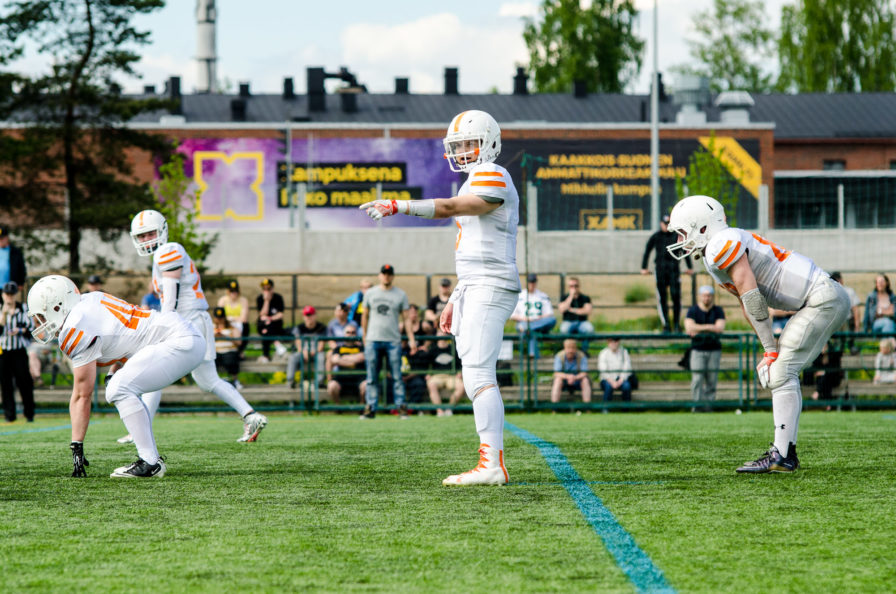 Photo credits: Titta Majahalme, Jari Turunen, Tuomo Tomperi, Pekka Vilkkovaara.